INTRODUCTION:
Regional Meteorological Center (RMC) Peshawar is Regional Head Office of Pakistan Meteorological Department (PMD) in KhyberPakhtunKhawa (KP). It is responsible for providing meteorological service(Services in every field of Meteorology, Seismology & Drought Environment) throughout KhyberPakhtunKhawa (KP) to a wide variety of interest and for numerous public activities and projects which requires weather information. Regional Meteorological Center (RMC) Peshawar is the regional head office to Supervise technical and administrative staff of 15 Meteorological Observatories and Regional Meteorological & Seismic Monitoring Center, Peshawar. It also Issues weather forecast and weather warnings for the province of KhyberPakhtunKhawa (KP) to PDMA , Chief Minister, Governor House, 11 Engineer corps, KPK FM Radio, Radio Pakistan , Print & Electronic Media and other Humanitarian Organizations. It works with the Government Departments and providing round the clock monitoring of weather systems along with PDMA, 11 corps and Irrigation department for timely decision of weather warnings in Monsoon Season.
METEOROLOGICAL OBSERVATORIES: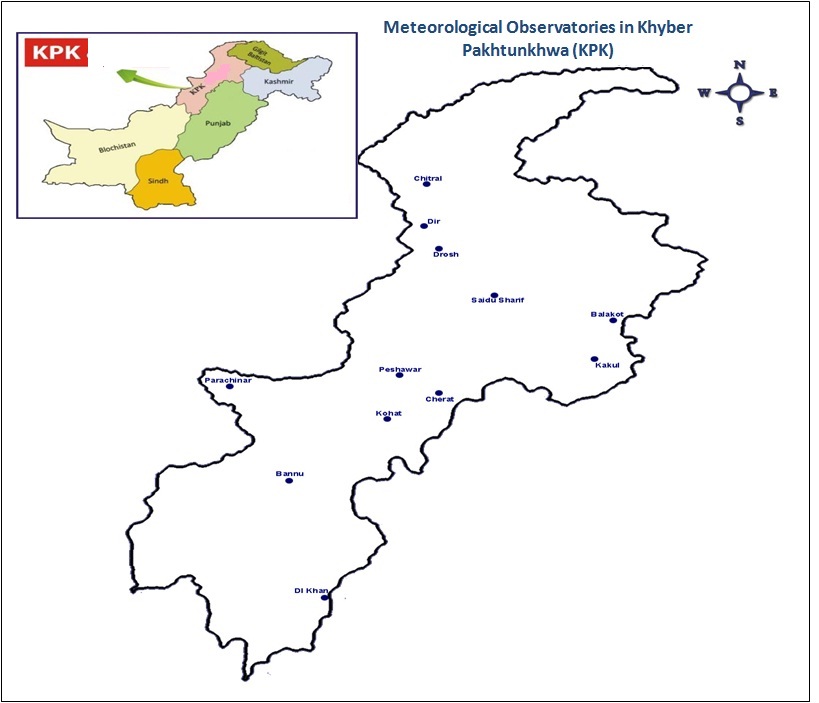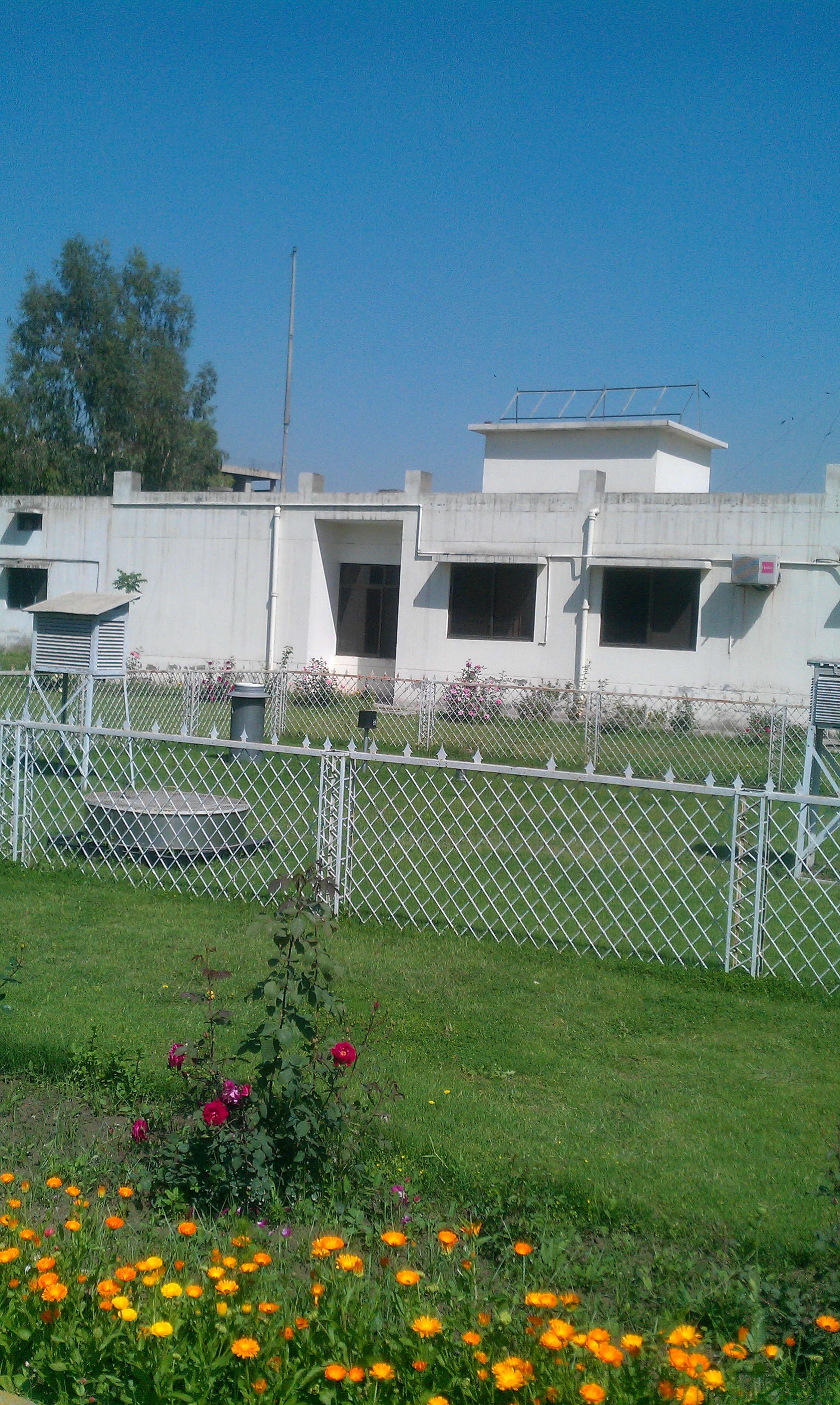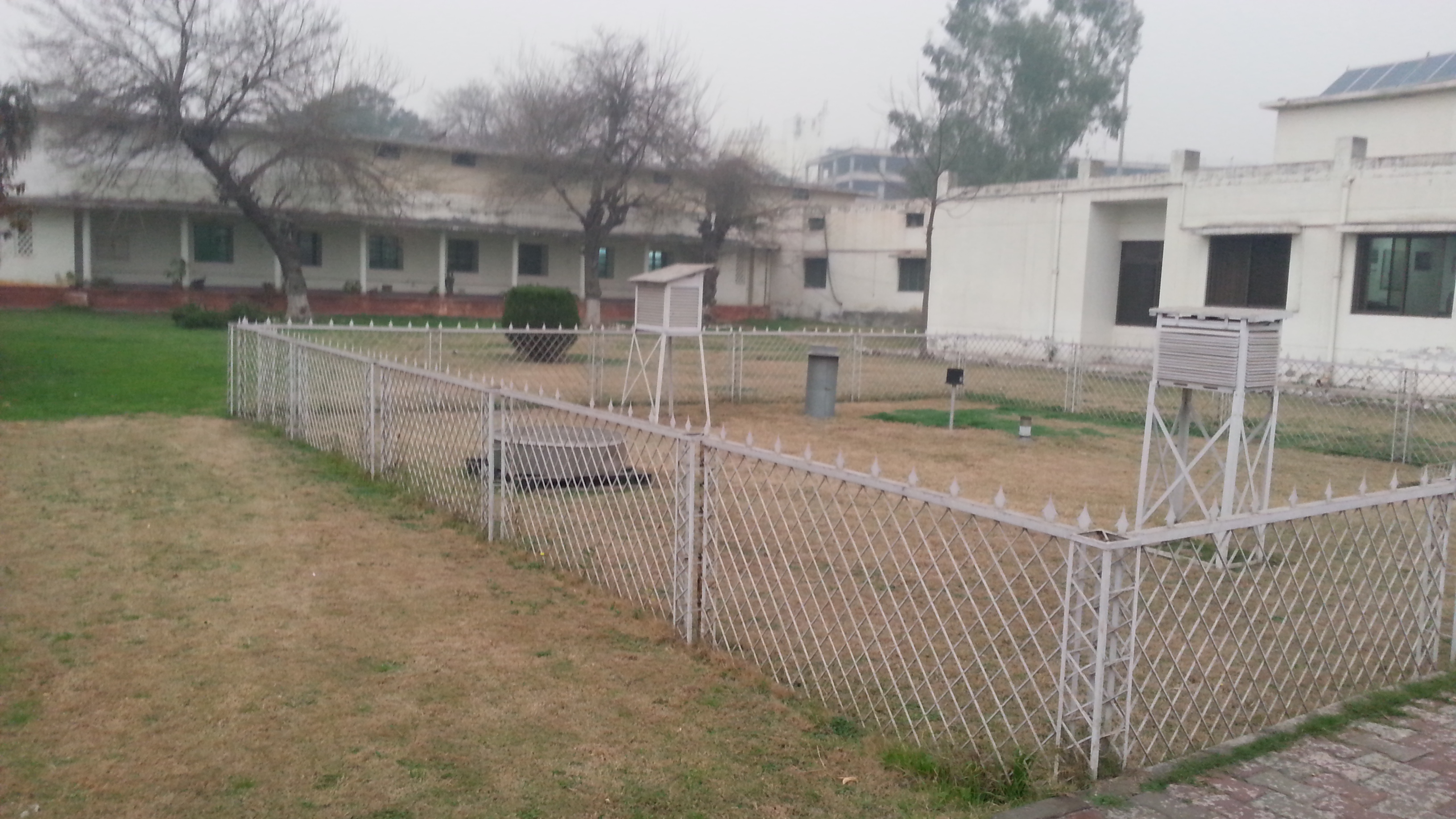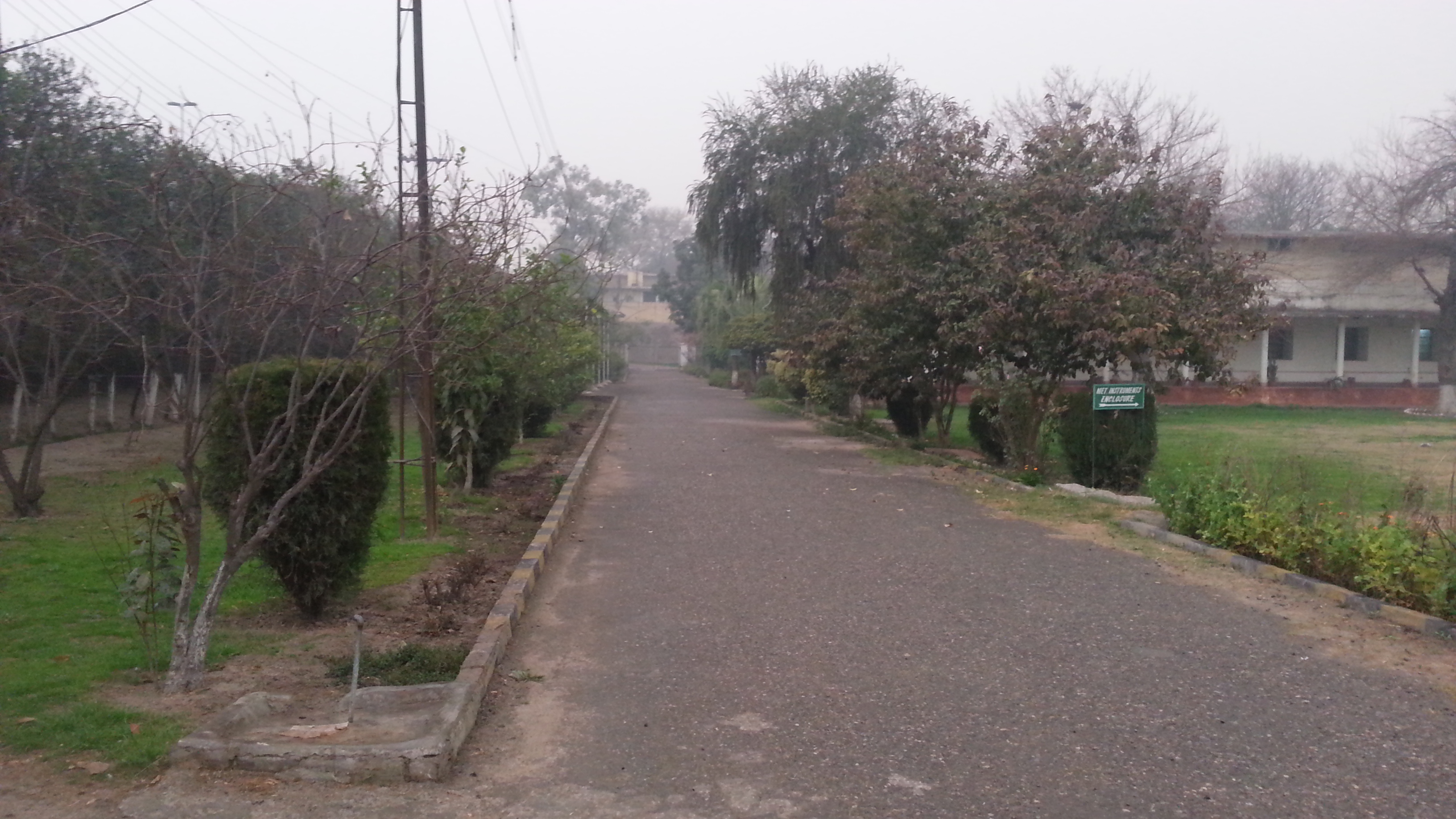 Main Functions and services are to provide information on meteorological and geophysical matters.
In pursuance of its functions and services, this Regional Office is contributing in;
Issuing of timely severe weather warnings about land sliding, road closure of valleys, heavy snowfall, to PDMA, Chief Minister Secretariat of KPK & concerned Deputy Commissioners.
Seasonal (Winter and Summer) Weather outlook / Forecast to Army Engineers for Swat and Lowari top.
Facilitate Students of Peshawar and other Public & private Universities in their internship and research work.
Issue Forecast of Fogs to Motorway staff for M-I.
Delivering presentations about climate and Meteorology to Universities, provincial line departments and different NGO's on their request.
Before commencement of Monsoon, training to DDMO's of different Districts with the collaboration of PDMA.
Live Radio program on Radio Pukhtun Khwa, Peshawar & FM Radio Charsadda before every Monsoon in which Live telephone calls of public are answered.
Stand by Seismic events monitoring for issuing press release to media if not issued from National Seismic Monitoring Center Islamabad.
This Regional head office, at the time of its establishment in 2003,consists of only few Meteorological Observatories in the KPK Province. This regional head office has improved weather forecasting capabilities by expanding the network of meteorological observatories to almost 15 observatories throughout KPK, developing different methods of observation, improving telecommunication facilities and forecasting techniques .
The RMC has also played vital role in research work and its officials have made valuable contribution in research activities. Some of the achievements are :
Established Met. Observatory at Swanmera, District Mansehra at the proposed site for Mansehra Air Port.
Established Met Observatory at M-I Motor Way Peshawar on their request.
Installation of AWS at Kalam, Chakddara (Lower Dir), Garam Chashma ( chitral), Karak and Darazinda, (DI Khan).
During last few years four research papers have been published in National and International Journals.
Installation of Met. Stall in different exhibitions of Peshawar Universities every year to aware general masses about working of PMD.
Briefing to Visitors / Students from PAF academy Riasalpur, Universities of Peshawar, Schools & different Organizations related Disaster Management, about Meteorology and Climate Change.



ORGANIZATIONAL STRUCTURE:


The Regional Meteorological Center Peshawar is headed by Director . Functionally, this regional head office is divided into two sections,
Each headed by a Deputy Director.